"I moved to Linz two years ago and started working for STEINBAUER. It turned out to be a good decision. Our life is great here, my wife recently gave birth to our second son."
Jovan Brkljaca (SRB)
Hardware Developer
Join our international team!
We are always looking for talents who want to implement their visions, while maintaining the focus on their personal development. Either you are an experienced professional, a fresh graduate or a student looking for an intership as part of a BA/MA thesis, we are open to your application.
A company is only as good as its employees, so we are always looking for motivated new minds. STEINBAUER Performance has been a constantly evolving employer for 20 years, we are a small team operating in 3 countries. In December 2014, the company HQ was relocated to Wartberg ob der Aist, (outside of Linz, Austria) where cutting edge facilities and offices ensure the best working environment for our employees.
We have offices in the United States and England, strong partners in Australia, Germany, Korea and Canada. We are always at the forefront of our segment exploring possibilities and developing new technologies long before our competitors.
Linz: The city of change – life on the colourful Danube The European Cultural Capital of 2009 is genuinely unique: Linz is home to Europe's most modern opera house and a vibrant contemporary culture scene, as well as having a flourishing economy with leading international companies. The superbly-preserved Old Town isn't the only place where the connection between this legendarily eco-friendly city and its long history is evident. Yet people in Linz prefer to look to the future – and find the joy of living in the here and now.
​
Linz is an exciting city, and a successful one at that. Its history has been long and eventful; the expanded city core is architecturally unique – especially its Baroque Hauptplatz or main square. However, in Linz one prefers not to harp endlessly on the past: far more attention is paid to the present and the future.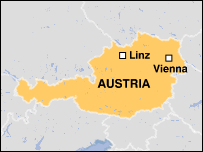 In the middle of Europe
Linz is not only situated in the middle of Europe, at the centre of the DanubeMoldova region of Europe, but is also easily reachable from all directions (and by all forms of transport). Linz and the Danube are connected by a special relationship. Linz lies so literally on the Danube that the ships on Europe's largest waterway sail right through the middle of the city. The city owes its Roman and Celtic names "Lentia" and "Lentos" to the fact that, here, the course of the Danube bends and changes direction. And it seems that the ability to change is part of the very essence of Linz.
Please send your application to:
STEINBAUER Performance Austria GmbH
Betriebsstrasse 21
4224 Wartberg ob der Aist (A7 exit Unterweitersdorf)
T: 07236 / 21 8 21-0
E:
Find nothing that fits? Send us your application anyway and we will contact you if something matching comes up.
EMBEDDED SOFTWARE DEVELOPMENT
ONLINE MARKETING & COMMUNICATION