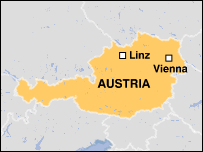 STEINBAUER has been a constantly evolving employer for 25 years. In December 2014, the company HQ was relocated to Wartberg ob der Aist, (outside of Linz, Austria). The building set a benchmark in Austria for both architectural design and green innovation.
​
Making use of smart green technology, the building uses geothermal to both heat and cool the building and a new bank of solar panels covering the main building roof allows us to produce all products using renewable energy.
STEINBAUER Performance Austria GmbH
Betriebsstrasse 21
4224 Wartberg ob der Aist
(A7 exit Unterweitersdorf)
T: 07236 / 21 8 21-0
Surrounded by farmland and positioned between Chicago and Detroit - our US office is ideally situated to service our customers.
​
A large workshop, warehouse storage, modern office and training room allows our team to work on development projects, run training sessions on site and provide full before and after sales service for our range of products.
STEINBAUER LLC
22790 Fosdick Street
Dowagiac 49047
Michigan
T: 269-230-0400